TNH Team
TNH Fencing was established in 1990. Based in Johannesburg, the company focused mainly on supplying and installing security fencing in the PWV area. At the time there was also a demand for electric fencing products from other African countries, so TNH exported materials to countries such as Zimbabwe, Malawi and Zambia. There was also a growing need in rural areas in South Africa for service-orientated organizations with knowledgeable personnel to install good quality electric fences on farms and game reserves. Identifying this demand, TNH changed the focus of the business in 1995 to supplying and installing fencing for the agricultural and expanding wildlife markets.
The North-West had become a popular wildlife destination, and TNH was contracted to electrify the fences of both Madikwe Game Reserve and PilanesbergNational Park. TNH also built bomas in Madikwe to facilitate the introduction of elephants, lions and wild dogs to the reserve as part of "Operation Phoenix", Madikwe's massive wildlife relocation programme. Since then, the company has focused on supplying and installing top quality game fences throughout Africa. TNH advises, trains, installs and maintains fences for national and international conservation organizations such as WWF in Uganda, South Africa and Malawi.
TNH's clientele also include numerous Southern African farmers, game ranchers, and game breeders. Some of the better known South African game ranches where TNH has rendered services include Lapalala Wilderness Reserve, Tswalu Kalahari Reserve, Glen Lyon, Venetia and Marakele. The company has also conducted electric fencing training courses for conservation staff in Botswana, Zimbabwe, Malawi, Uganda, and South Africa.
TUBBY HARDMAN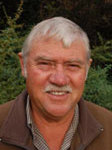 After completing his schooling in his native Rhodesia (now Zimbabwe), Tubby began his working career as a dairy and beef cattle farmer. From there he trained as a veterinary technician and spent the next few years traversing the Rhodesian bush in the employ of the state veterinary services. Upon moving to South Africa, Tubby joined Coopers Animal Health in the Natal midlands where he sold veterinary products. Tubby then moved to Gallagher-Poldenvale, where he was the national sales manager. The company not only supplied farmers with stock handling equipment, but also with Gallagher electric fencing products.
It was there that Tubby was first exposed to electric fencing and the potential it held for managing both game and domestic livestock. Bill Gallagher, who had developed the Gallagher product after his father started the business in the 1920's, together with the late Ray Metcalfe was largely responsible for Tubby's training in electric fencing. It was under their tutorage, as well as that of Maurice Williamson of Stafix that Tubby gained his extensive knowledge of electric fencing. He founded TNH Fencing in 1990.

LYLE KELLY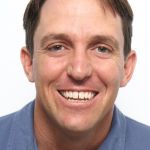 After finishing school in Pretoria, Lyle obtained a B.Sc. (hons) degree in Wildlife Management at the University of Pretoria. This was followed by a study of elephants in the KrugerNational Park as part of an MSc. Degree in Wildlife Management. Lyle spent the next ten years working in wildlife management and research, and also did a short stint as a safari guide. Lyle has worked on small ranches in Zululand and Zambia, as well as on the larger game reserves of Kapama, Madikwe and Tswalu. It was while conducting research on leopards in Madikwe Game Reserve that Lyle met Tubby. He joined TNH Fencing in 2007.

HEIDI KELLY

After studying hotel and tourism management, Heidi spent the first part of her career in the hospitality industry. She joined the TNH team in 2007 to run the financial and administrative aspects of the business. Her organizational skills and attention to detail have ensured that TNH is able to consistently offer the personal and efficient service TNH clients have become accustomed to.